Physical Therapy Plano TX
We go the Extra Mile, Literally.
On Call Physical Therapy and Wellness also known as On Call Therapy Services offers outpatient physical therapy services in the clinic, via telehealth or mobile at patients' homes. We also contract with home health agencies to provide physical, occupational and speech therapy services to patients in the DFW area.
COVID-19 AND ON CALL THERAPY SERVICES
During this COVID-19 Pandemic time, On Call Therapy Services remains committed to serving our patients in need of therapy to restore function and improve their functional mobility status. We take the health and safety of our patients, their family and our therapists and staff very seriously.
We screen patients prior to each visit for COVID-19 exposures and take the necessary precautions to ensure our patients and therapists remain as safe as possible.
We always follow the CDC guidelines for HealthCare Providers and use the best practices to prevent the spread of germs by mandating all therapists wear masks and gloves and sanitize their equipment at each visit.
About On Call Therapy Services
On Call Physical Therapy and Wellness also known as On Call Therapy Services was founded in 2012 as a home health therapy staffing company. We gradually evolved and expanded to an outpatient clinic, to meet the need for an immediate transition to the outpatient clinic after patients were discharged from the home health agencies and need more specialized physical therapy intervention.
Monday to Friday: 8 am to 6pm
Saturday: By appointment only
Feel free to request your appointment on our website by filling a simple form
We would be more than happy to receive a call from you
Our clinicians include experienced and licensed Physical Therapists, Physical Therapist Assistants, Occupational Therapists, Occupational Therapist Assistants, Speech Therapists, Speech Therapist Assistants and Medical Social Workers. We also have office personnel including customer service accounting and marketing representatives. Our team of clinicians are able to provide excellent and reliable care to patients and clients served.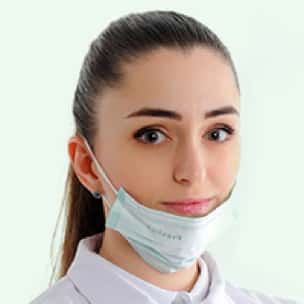 Speech Language Pathologist
Get more Helpful Resources
Click the link below to visit our detailed resources page